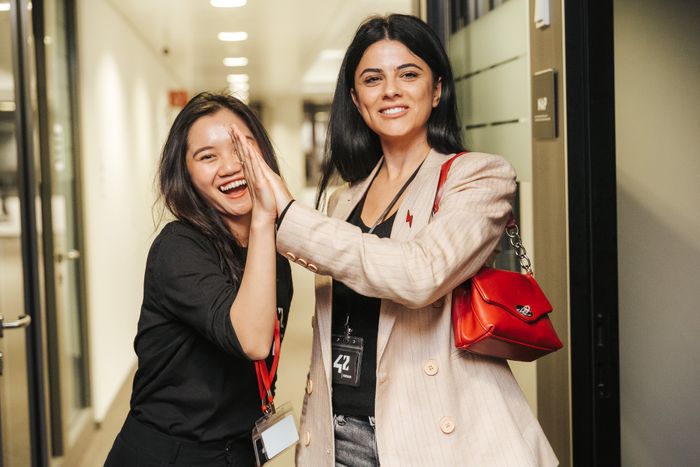 Partners
Our partners are convinced that 42 makes an important contribution to the future viability of our economy and society and support 42 Vienna in visibility and growth.
With their support, our partners offer IT talents a top education, but they also make a significant contribution to meeting the acute need for IT specialists. They benefit from personal contact and exchange with our 42 students. With their skillset, the 42 community develops answers to real problems, works together on hardware projects, hackathons or coding workshops and designs possible solutions for the future.
We are constantly looking for new, exciting partnerships. If you would like to become a partner of 42 Vienna, please send us a message to hello@42vienna.com — we will contact you as soon as possible.
Our partners speak for themselves